When you're building a community, it takes a whole lot more than just 7 people. Our goal with Tech4Good Ottawa is to bring as many people and organizations from the non-profit and tech sectors into the fold as we possibly can. We want to get people thinking together, and working together. It's a tall order, but we really believe it's worth doing.
That's a big part of why we work with community partners and sponsors for every single Tech4Good Ottawa event. We love putting the spotlight on local businesses whenever we can. It helps bring us all even closer together. Our community partners provide venues, catering, logistics, and speakers. They design events right alongside us. Our sponsors give us the budget we need to get each event off the ground.
If you've ever joined us for an event, you might recall that it was free to attend. It'll always be that way. We don't charge admission for Tech4Good Ottawa. It helps keep events open and accessible to everyone and anyone. And it's only possible because we have the support of the best partners and sponsors around.
Network Partners
The Nonprofit Technology Network (NTEN) is the membership organization of nonprofit technology professionals. Members share the common goal of helping nonprofits use all aspects of technology more effectively. NTEN connects and educates on issues of technology use in nonprofits, and spearheads groundbreaking research, advocacy, and education on technology issues affecting the community.
Tech4Good Ottawa is part of NTEN's 501 Tech Club program.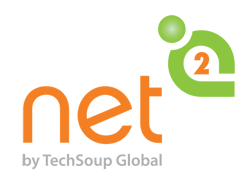 The NetSquared Community is a grassroots network of people interested in using technology for social change. We recognize that one of the best ways to serve our audience is to provide a local, offline connection point, which we call NetSquared Local. These NetSquared Local groups are organized by volunteers who are interested in taking a leadership role in turning the Net2 mission into a reality locally.

CSED (Centre for Social Enterprise Development) is a not for profit organization that advances businesses and organizations, whose primary objective is to drive systemic social change. We believe in the power of the social enterprise sector, and its ability to make the world a better place.
Rebel.com
Rebel.com is a sponsor of Tech4Good Ottawa. Rebel.com are experts in domain names and the products and services that make the most of them – so you can make your mark online. Rebel.com believes that those who contribute make them better. That's why they create simple, useful tools to empower participation in the world's bravest communication space: The Internet. Rebel.com is the registrar that's all about you.
Rebel.com also offers competitively priced hosting, custom email, privacy protection and SSL solutions. Find them on social channels @rebeldotcom to see customer profiles, tools and special promotions.
Speedyrails
Speedyrails is an Ottawa-based managed cloud hosting provider. With over 11 years of experience in managing and scaling up websites and applications, they specialize in creating tailored web hosting solutions to suit the individual needs of our customers.
Ipsos
At Ipsos Canada we have been focusing on the human element of change for over three decades. This time however, tech-driven change seems faster, never ending and more profound. The future is unknown and there will no doubt be some fundamental, difficult and sometimes scary issues that will divide and unite us.
We conducted CanadaNext to help our public and private sector clients prepare for and engage with Canadians in a longer-term discussion about the future.  Technology and demography are combining, the scope and pace of change is accelerating, and Ipsos is pleased to bring fresh data to the conversation.
Technology Sponsors
Supported by the AWS Cloud Credits for Nonprofits program
Event Sponsors